22.07.2021 – Ein weiterer PAUL auf dem Weg nach Ahrweiler
20.07.2021 – 5 PAUL auf dem Weg ins Flutgebiet Rheinland-Pfalz
Heute sind 5 PAUL aufgebrochen nach Ahrweiler, um dort und in der Umgebung aus schlammigem Wasser Brauchwasser aufzubereiten. Wie auch das Bild weiter unten zeigt, wird selbst stark belastetes Wasser glasklar und kann zu Reinigungs- und anderen Zwecken verwendet werden
Welcome & thank you for visiting PAUL!
PAUL, the 'WaterBackpack', is a small and portable (23 kg) membrane filtration unit which removes bacteria, virus and other pathogens by 99.99% (avg., up to 99.99999%) from contaminated water without chemicals or electric energy, and can be operated even by illiterates in emergencies. 3,300+ PAUL units exist in 85 countries worldwide.
As PAUL has a 10+ year lifetime, the so-called PAUL station arrangement – with a standard PAUL unit as the core – provides a permanent water supply for communities, schools, hospitals, offering the chance for the local population to decrease their cost for water and in addition earn their own money.
So far, more than 500 PAUL station arrangements have been installed worldwide.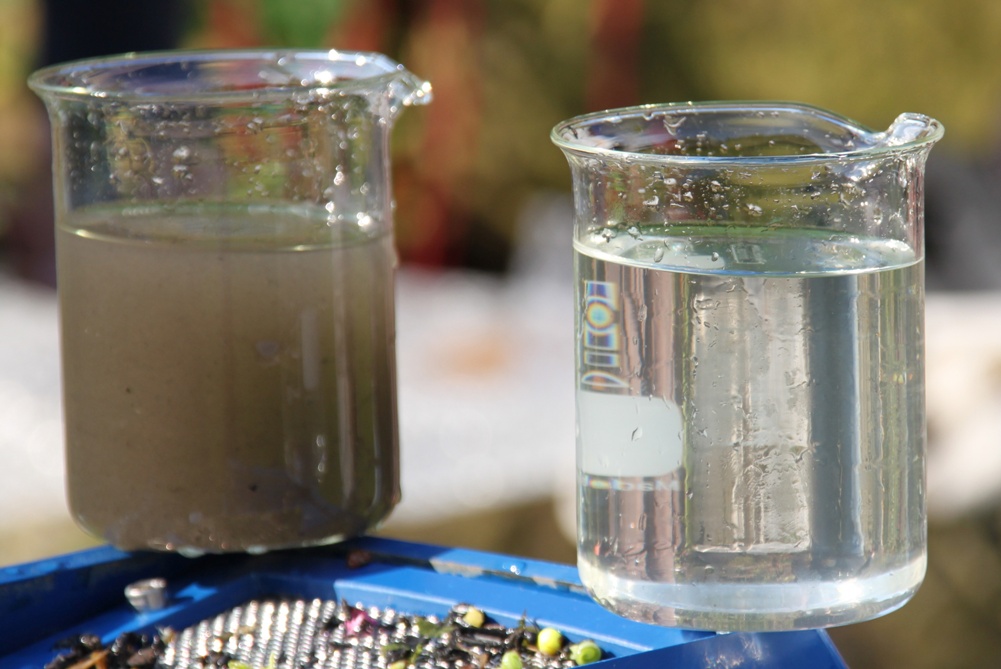 Information videos on PAUL
Short info (German audio, 3 minutes):

PAUL in India and Vietnam (English audio, 12 minutes):